Community
---
BLAZERS IN THE COMMUNITY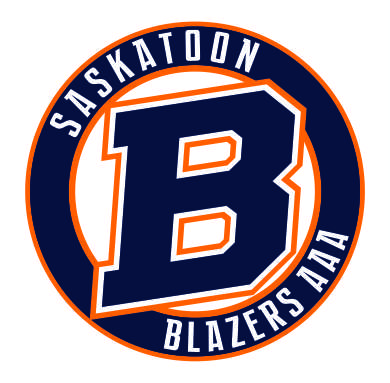 JULY 6, 2019 TED KNIGHT SASKATCHEWAN HOCKEY HALL OF FAME INDUCTION DINNER
The Blazers were please to volunteer and be included as part of the Ted Knight Saskatchewan Hall of Fame Induction Dinner on July 6th. The dinner celebrated contributions and achievements of the inductees and raised funds for the Hall of Fame. Included as inductees this year were former Blazers Joe Bloski and Curtis Leschyshyn. Curtis is a former player and coach of the Blazers and Joe was an integral builder of the Blazer program and the SMAAAHL.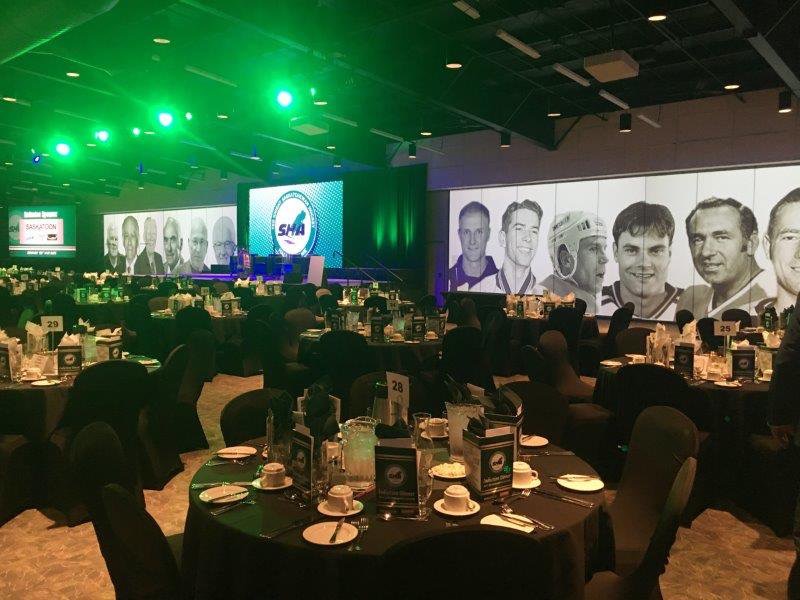 FEBRUARY 16, 2019
The Blazers had their game cancelled due to weather. A few of the fellas decided to donate the team's pre-game subs to the Saskatoon Friendship Inn. Great work in contributing to the community!
MAY 26-27, 2017 HOCKEY CANADA DREAMS COME TRUE PROGRAM
Saskatoon Minor Hockey Association (SMHA) along with Hockey Canada hosted the Dreams Come True Program at the Rod Hamm Memorial Arena. The program helps to assist underprivileged youth by providing equipment and registration for the upcoming season of play.
Sponsored by the Hockey Canada Foundation, the program helped thirty-four (34) Saskatoon kids by outfitting them in full Bauer equipment, from head to toe, including their very own hockey stick! In addition to the gear, the aspiring hockey players were also provided $450 to go towards their upcoming registration fees for the 2017-18 SMHA season.
The following day, the kids were granted a ninety (90) minute ice time to put their new gear to use. Instructed with the help of the Blazers along with Hockey Canada representatives, the kids practiced skating and basic fundamentals.
https://www.hockeycanada.ca/en-ca/Corporate/Foundation/Foundation/Golf-Gala/Legacy?video=5476701714001#.WUlh6E8a_mI.email
https://sha.sk.ca/news/archives/dreams-come-true-program-helps-to-benefit-saskatoon-and-smha
AUGUST 17-19, 2017
Blazer players helped out volunteering at the Kelly Chase Fantasy Camp.
The Kelly Chase Fantasy Camp provides a chance to be a Pro hockey player for a weekend. For three days, campers register teams to have an opportunity to rub shoulders with current and former NHL players on and off the ice as teams play with and against these NHL players. The weekend also includes a draft, 4 games, guest speaker/banquet and a final game open to the public. All proceeds go to various Saskatchewan charities. www.39hockey.com